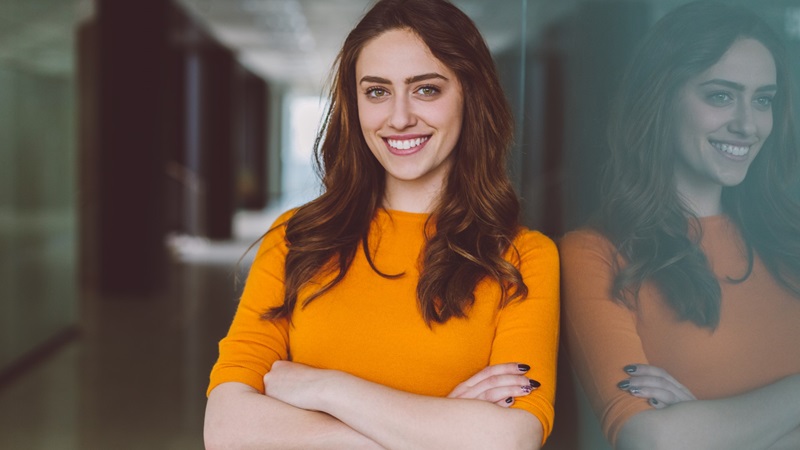 2 is Better than 1: A Guide to Multi-Factor Authentication
The following will guide you through the process of configuring Multi-Factor Authentication (MFA) with your company's account as it pertains to Microsoft's online services such as email/Outlook, Teams, SharePoint, OneDrive, etc. Simply explained, MFA is a security system that requires more than one method of authentication from independent categories of credentials to verify a user's identity for a login. Previously, only a password was needed however going forward, logins will require something you know (your password) as well as something you have, in this case, it will use your mobile device, and it will ask you to permit or deny a login attempt. For applications that don't support this type of authentication or could be considered a nuisance, random passwords, called "App Passwords" are generated and assigned for each specific device or application. I.e. Outlook, iPhone, iPad, laptop, will all have different random passwords. Don't worry, you won't need to remember or keep track of them, in fact that's the idea behind it. It's a password that you enter once and forget it, if you needed to re-enter the password, say because you got a new device, you would simply generate a new one and delete the old one. After MFA has been enabled on your account:
From your mobile device, proceed to your App Store/Play Store
Search for and install "Microsoft Authenticator"
On your PC, browse to a Microsoft login page, eg. https://www.office.com/ Click on "Sign In"
Choose 'Work Account' if you're prompted. Enter your email address and current network password.
You will be prompted with the following screen: More information required click Next.
Prompt: Step 1: How should we contact you? From the drop-down menu select Mobile app Click button 'Receive notifications for verification' Click Set up
Prompt: Configure mobile app Open the Microsoft Authenticator app on your mobile device.
On your mobile device within the Microsoft Authenticator app, choose ADD ACCOUNT Select "Work or school account"
Steadily hold your mobile device up to the PC screen and scan the QR code. The account should automatically be added.
10. On your PC, Click
Next
11. The status will show 'verifying' Once completed the message will show: Mobile app has been configured for notifications and verification codes. Click
Next
12. PC Prompt: Step 2: Let's make sure that we can reach you on your Mobile App device. You will receive a notification on your
mobile device
to Deny or Approve the request Choose
APPROVE
13. Prompt: Step 3: In case you loose access to the mobile app Enter a
direct
number where you can be reached. In the event that your mobile device is damaged, lost or stolen, the MFA can use this number to authenticate you and also be used to configure a new mobile device when needed. Click
Next
14. Prompt: Step 4: Keep using your existing applications Click
Done
15. Browse to:
https://aka.ms/CreateAppPassword
This is where you will manage your 'App Passwords' Delete the 'Initial app password<date+random no.>' by clicking
Delete
next to the date, confirm with
yes
16. Click
create
Enter the name: Outlook On PC Click
next
17. Copy the new app password to the clipboard If you're not comfortable with using the clipboard, paste the password to a blank Notepad document. 18. Run Outlook on your PC You should be prompted to enter a username and password. Use your email address as your username and
paste
the app password as your Check on Remember my credentials If you're not prompted to enter your username and password, please contact a PACE Technical support personnel who can assist you further. Minimize Outlook to continue. 19. Return to the web browser, click
close
. If you are receiving email on your mobile device, generate another app password for email on that device. Use a descriptive name for your mobile device which can include function and model Email On iPhone8 20. On your mobile device, edit your mail account settings with this new generated app password. 21. Continue to generate new app passwords for every device that needs one. 22. You should browse to:
https://aka.ms/MFASetup
at any time to update your communication settings or to setup a new MFA authenticator for use on another device. Having up-to-date information is important in the event your Microsoft Authenticator app isn't available such as you left your phone at home, dead battery or otherwise inaccessible. The MFA can call or text you at another number to complete a request. You've completed the MFA setup for your Microsoft Online account. If you have any questions or issues with your setup, please open a support request with PACE Technical and we will be able to assist you with configuring, using and troubleshooting issues with regard to your multi-factor authentication.
If you're one of our clients, and you have any questions on setting up Multi-Factor Authentication for your business, please feel free to reach out to our Client Success or Client Strategist team for further information!