With expertise spanning cloud configurations, cybersecurity, and data privacy to generalized IT services and help desk support, we are honoured to be considered one of Ontario's preeminent managed service providers (MSPs). We have been delivering IT solutions to small and mid-sized businesses (SMBs) in industries like Legal, Manufacturing, Finance, Accounting, Non-Profit, B2B, and Construction since 2004.

We not only have the expertise to meet your increasingly complex and demanding technology needs, but our team of committed and passionate IT professionals are dedicated to delivering you exceptional results and providing an impeccable client experience. We're also happy to share our knowledge and skills freely along the way.
Our team ensures that we deliver you a best-in-class managed IT experience through our focus on a pre-emptive process backed by our ISO 9001:2015 certification. As your IT partners, we recommend and integrate the best applications, workflows, efficiencies, and customized systems to eliminate downtime, enhance IT security, all while increasing your company's productivity. Basically, we ensure your tech is always working, so you can be more profitable, productive, and simply not worry about technology that powers your business.
While we don't do it for the awards, we are honoured to be consistently recognized on MSPMentor 501, Canada's Profit 500, and CRN's Pioneer 250 as a leading managed service provider. We are certified Microsoft Gold Partners TM and are also proud to be a leading member of the TruMethods Winner's Circle – an elite group of Managed Service Providers who aspire to achieve a world-class level of service with continuous improvement to our methods, knowledge, and training to keep us ahead of the ever-evolving technology industry.
Two great companies.

United

.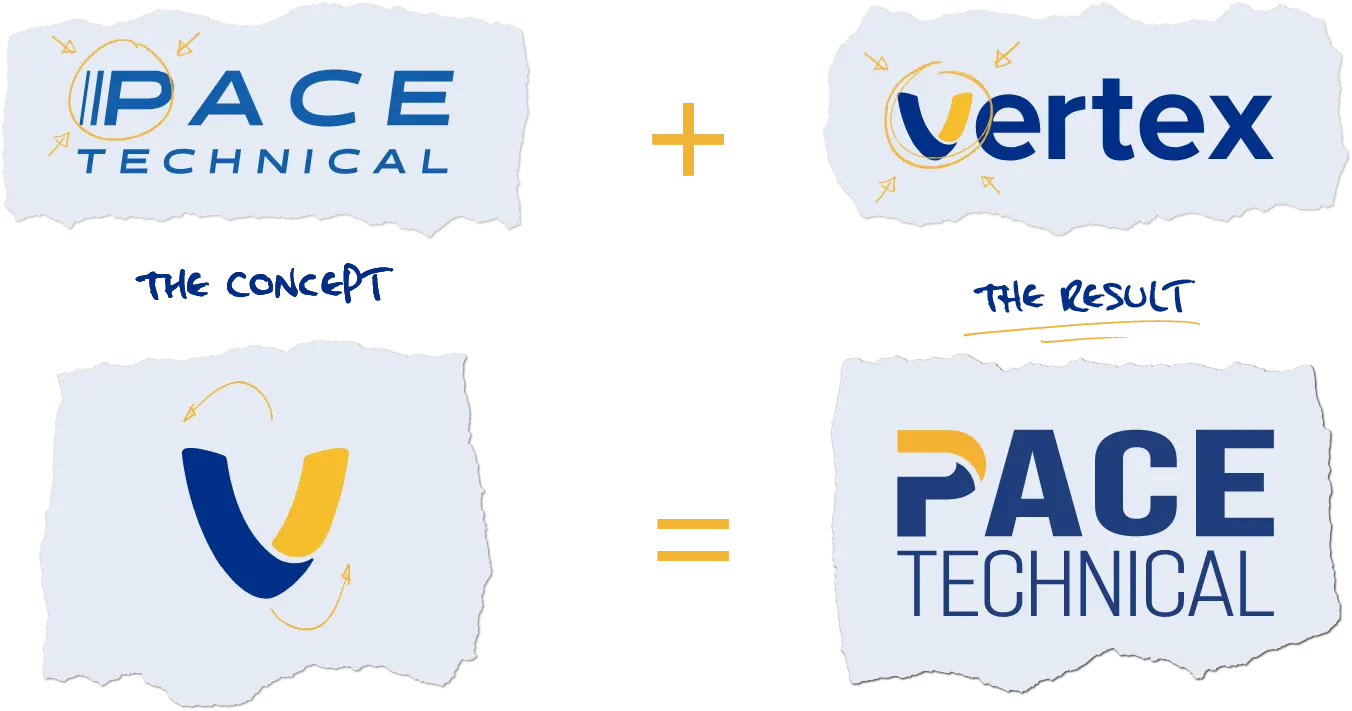 In 2022, the teams at PACE Technical and Vertex Solutions joined together to create a new MSP venture to disrupt and reinvent the client experience with technology. Together, we have the people, processes, and infrastructure to leverage IT as a competitive advantage and lower overall technology costs for our clients.
While the new joint venture retains the PACE Technical name, Vertex Solutions will continue as "Vertex Legal, a PACE Technical Company." Since 2008 Vertex has, and will continue to, exclusively serve the legal industry. We have a deep knowledge of the software, systems, processes, structures, and needs of a law firm; and we understand that IT is a mission critical service. Time is money, and lawyers cannot afford any "down-time." Our lawyers and professional service clients have come to rely on our responsiveness, proactivity, legal specific knowledge, and high-touch approach to managed services.
No matter your industry, we look forward to providing pre-emptive IT solutions so your company or firm can stay at the forefront of your profession. Throughout our dealings, we promise to provide an exceptional and enjoyable client experience with knowledgeable IT professionals who truly care about your business and show this through personable, patient, and proactive care. We know IT issues can cause undue stress and our job is to make it as seamless, effortless, and enjoyable as possible.