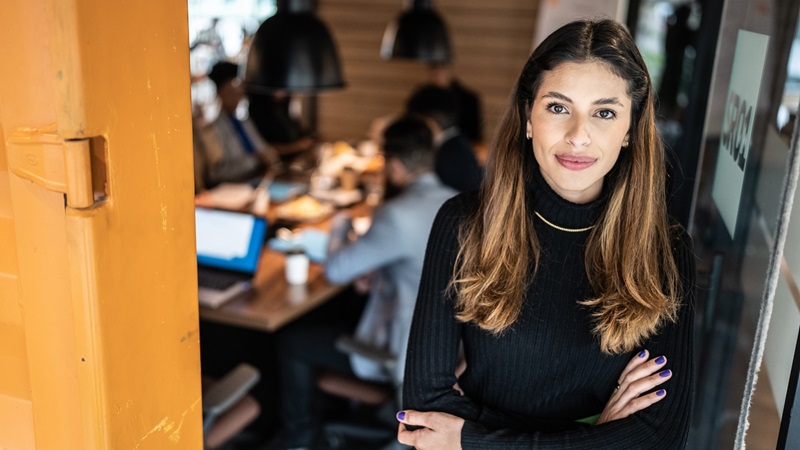 2021 IT Resolutions For Your GTA Business
Your GTA Business Should Consider These New Year IT Resolutions
Happy New Year! During this time of year, we meet with companies that either want to find improvements or flaws with areas such as IT Security, Backups or Employee Productivity. Here are our top 4 IT Resolutions that your company should consider improving on this year.
#1 -"This year I want my IT provider to proactively work with me to create a real plan for my business technology, track and report performance, and align my IT to true standards and best practices, not just show up when there's a problem."
Whether you're looking to get more out of the IT provider you're already working with, or you're in the market for someone entirely new, you'll want to start by asking a few basic but critical questions. You'll need to know that they can:
• Provide the expertise, processes and staff needed to help you carry out strategic Business and IT goals.
• Provide constant updates and feedback to ensure your technology is performing at its peak.
• Provide solutions and guidance to help you meet compliance requirements and security best practices.
• Proactively monitor/maintain your IT systems to keep costly downtime to a minimum.
#2 - "I don't want to worry about IT Security, data breaches or downtime to my business. I want to know that there is a proactive process for ongoing system and security checks and best practices and reporting to remove any blind spots and areas of risk."
Cybercriminals are evolving and businesses need to keep up. Contrary to popular belief, it takes more than a firewall, antivirus and other IT security tools to ensure that your business is properly protected. You need assurances that an ongoing process exists to verify that your business is adhering to IT Security Standards.
Ensure that your provider:
Has the process and dedicated resources responsible for IT Standards and Security alignment and reporting so you know exactly where you stand.

Has a process for identifying potential risks to your business and proactively meets with you regularly to report and interpret those results.

Will go out of their way to ensure no aspect of your security has been overlooked.

Creates a plan to keep your business and your data safe, no matter what.
#3 -"I want a better return on
investments from my people and technology. I will have a proactive system
to measure and report IT metrics and KPI's to better understand my system performance and implement a process and strategy to regularly review and improve IT performance."
Most businesses know that IT directly impacts their biggest expense – their people (payroll). Yet many don't have the systems or processes to measure IT effectiveness, and how IT is positively or negatively impacting productivity. With most businesses being reliant on IT systems for their people to perform their jobs, IT is the core function that every business needs to get right. You'll need to:
Ensure there is a process and KPI's for measuring IT performance.

Receive regular reporting on key metrics and KPI's.

Have scheduled time to review and interpret IT results and put plans and processes in place to improve results.

Discuss with your IT provider to understand where you have performance gaps and what is the plan for improvement.
#4 -
"I will no longer settle for just fixing IT issues. I want a true proactive process in place to maximize my IT and business results."
This resolution is as simple as it is critical to your business' ongoing success. If you've been relying on a break/fix IT solution to keep your technology running, you likely have increased risk and inefficiencies that are slowing your people down and costing your business money. You should make 2021 the year you leave that behind.
It's more important to have proactive processes in place to keep things from going wrong in the first place.

Installing new equipment and fixing IT issues is only a small part of what a true proactive IT provider can offer your growing business.

A true IT partner can help you stay ahead of problems and grant the ability to leverage technology in ways you never thought possible!
If you would like to meet with us to discuss how you can start improving areas of your business technology in 2021,
click here
.