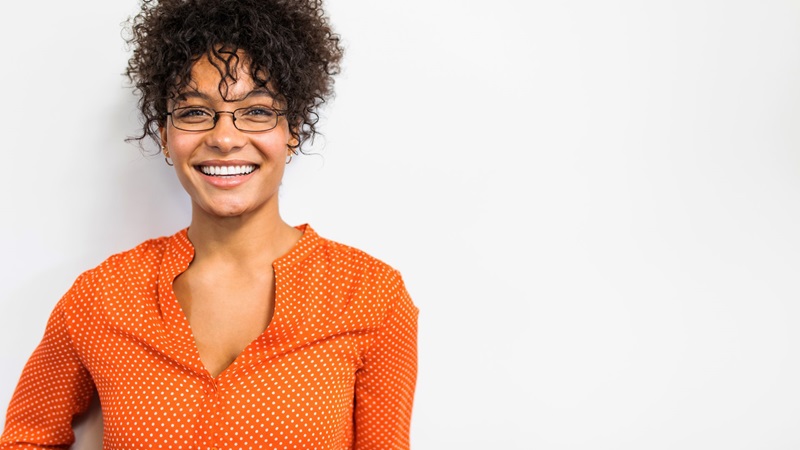 Looking for Love? Definitely Don't Look Here...
Just like most millennials, I was catching up on an episode of "90 Day Fiancé: Before The 90 Days", when I came across the "unique" love story of Maria and Caesar. During the first few minutes of the episode, I had a gut feeling that Caesar got himself entangled in an online dating scam, and sadly everyone else in his circle could sense the funky vibe, except him.
Spoiler Alert: It did not end well for Caesar, and the relationship was indeed a textbook example of an online romance gone wrong.
While many people might label the 90-day series as a guilty pleasure show at best, I would disagree and say that it has mastered one thing; Shed light on social and cyber issues like the repercussions of finding love online, and the utter lack of awareness on online cyber safety.
We are in an age where technology is at the center of our lives, dictating how we work but especially how we play. Online dating has become one of the most exhilarating ways to meet new people and as many as 1 in 3 persons in a room right now are currently signed up on at least one dating app. There are popular options like Tinder, Grindr, Bumble, Facebook Dating, Hinge, Plenty of Fish, and the list goes on. But just before you go on a swiping spree, here are some startling facts about online dating in Canada alone:
Canadians have lost over $22.5 million in online dating scams since 2018.
55% of online daters have experienced some form of threat or issue while dating online.
Online daters are twice as likely to experience an IT security incident.
Only 27% of online daters use a security solution to protect their device, and 16% do nothing at all to protect themselves.
Crimes involving dating apps have doubled in the last 4 years including several incidents of murder.
These statistics are not intended to make you delete all your dating apps and give up on love completely. We are hoping that it gives you some perspective and creates an awareness of the potential dangers that people are exposed to by using them. Many people including myself have had positive experiences with online dating, and according to a survey by SimpleTexting, "15% of couples who have met on a dating service have been seeing each other for over a year, and 13.6% are already engaged or married".
As long as you are taking the appropriate precautions while dating online, we encourage you to have at it, but sadly, there are still many victims of online romance scams, and we hear horror stories like these all the time. Global News posted a story about Michelle Boyer, a local Ottawa woman who became a victim of an online dating scam and said that her boyfriend "made me feel like a real person, by telling me he loved me and I was beautiful - my ex never said stuff like that." There was another story about a widowed senior named Margaret, who lost up to $140K to her online lover, and as a result, had to sell her car and move out of her condominium.
Always remember that scammers prey on your
insecurities

and they know exactly what to say to manipulate you.

We should also talk about dating platforms and the role they play in all of this. A few years ago Grindr, OkCupid and Tinder, were at the center of controversy when they were accused of disclosing highly personal information and breaking privacy laws. Each app denied many of the accusations, but ultimately what you should always keep in mind is that these applications have direct access to your DM's, private photos and videos that you share with others on their platform. If you were not aware by now, data breaches happen every day, and if one of these platforms were to get hacked, your information could be in the hands of cybercriminals.
Here Are Some Major Online Dating
Red Flags

To Look Out For:
It feels like they virtually do not exist, and they are not on any other social media platforms (You cannot find them when you do a Google Search).
They have a profile that does not go back a very long time (Minimal activity happening on their feed/timelines).
They send you supermodel/stock-looking photos, and never want to video chat with you or meet up in person (Pro-tip: you can always Google search images to find their origin).
This one goes without saying, but if they are quick to say "I Love You" this is a bright red flag.
Within a short period, they have already asked you to send them money. (This should have been Caeser's red flag)
They try to keep you from introducing them to your relatives and close friends, creating a narrative that it would not be a good idea.
They ask you for provocative photos or videos which they can later use against you if they try to extort money from you.
They claim to be a member of the military (many romance scammers impersonate soldiers and other people in positions of trust).

Here Are Some Best Practices For
Online Dating

:
Never give out your real home address, work address, or phone number in private messages, or when signing up for a dating app.
Do not let persons immediately persuade you to continue conversations outside of the dating app where you met.
Turn off your location settings.
Be cautious of how much identifiable information you use on your profile (That includes displaying your education, employer etc.).
It may be best to sign up for paid dating apps since the free apps are more likely to sell your data and are more vulnerable to cyber threats.
Be wary of platforms that are known for having a reputation such as sugardaddyforme.com, Miss Travel, Ugly Schmucks, Zoosk, Date Hook Up, and Ashley Maddison.
To end this, I just want to say that I hope all of this information empowers you to make smarter online dating choices. Be aware, be safe and most importantly good luck with finding love, and have a Happy Valentine's Day!
---
For more information about staying safe online, have a look at our other cybersecurity blogs here.
Interested in learning about Cybersecurity for your business? Book a meeting with us here.