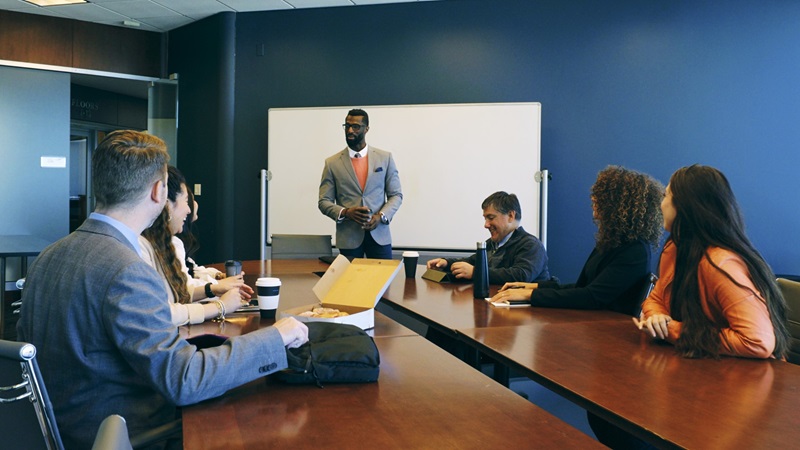 Meet Our Client Success Team!
Don't You Mean Customer Service?
Client Success has often been mistaken for customer support or customer service; although very similar, they are very different from each other.
Here's a simple breakdown:
Customer support or service is technical and reactive whereas, Client Success is strategic and proactive.
It's true that clients require fast and friendly reactive service when they're frustrated with technology and PACE Technical will always be there to help fix it. With that said, Client Success is more focused on the business results that your people can see and measure. It seeks to understand the desired outcome that a client requires and creates custom benchmarks for gauging their success. We achieve this by monitoring clients for potential areas of deficiencies in their service and this reveals room for improvement and better strategic guidance. At PACE, we never use a cookie cutter approach. As we on-board each new client, we create a customized system to help them get the most value out of their IT investment.
In the Managed Service Provider (MSP) world, Client Success is a relatively new concept. PACE Technical started seeing the need for a dedicated Client Success department in 2018 as we acquired more clients with unique needs. We're considered an industry leader for implementing this department and we're thrilled to formally announce that we have an amazing Client Success team of two running the department.
Anika is the head of the team and we'd like to officially welcome Marc on board, who's the first point of contact at the PACE Technical help desk, and you may have already been in contact with him when you reach out to us! So whether it's on-boarding or special projects, they're both here to humanize your experience and make it a pleasant one. They create KPI's and monitor your feedback for a more proactive approach that will help us serve you better. Your incoming tickets will be triaged to the right department, and they will coordinate internally to follow up with updates or questions that you may have.
From start to finish, you'll always be in the right hands with this Duo!
Anika Ahmed, Client Success Manager & Marc Ludwig, Client Success Associate