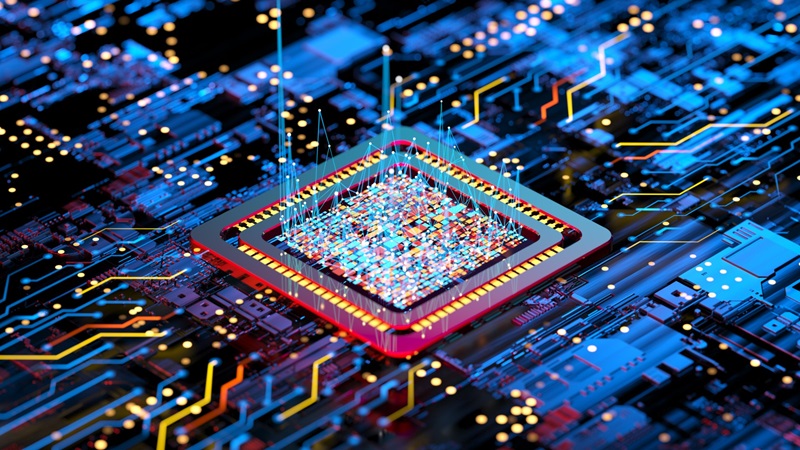 Legal Technology Trends all Firms Should Consider in 2022
The COVID-19 pandemic revolutionized the working of the legal industry. In-person attendance at courts was ruled out, face-to-face meetings between lawyers and their clients came to a halt, and new client meetings or case review meetings were no longer feasible at the client's location. In addition, remote work introduced a new element of fear about data breaches and information security issues as legal documents hold sensitive information. As a result, many legal firms were thrown out of gear by these new, unprecedented and unforeseen changes in their work scenarios.
As with other industries, the legal sector transitioned almost overnight to adopt technology: Document digitization, video communication tools, cloud-based collaborative software, and remote work models—all helped legal firms tide over the initial disruptions caused by the pandemic.
The pandemic situation is highly dynamic and unpredictable. But digital technology is clearly here to stay.
Technology, irrespective of industry, has transformed the way companies operate and their strategies for growth.
A McKinsey report revealed that data-driven organizations are 23 times more likely to acquire more customers, retain customers by more than 6 times, with the chances of profitability going up by 19%.
But the legal sector is not quite there yet – there's a long way to go!
Other surveys show that corporate legal departments are not yet digital-ready to support their organizations' digital initiatives. According to Gartner—only 19% of in-house legal teams are ready to support digitization efforts, and law firms fare dismally.
The legal industry's lack of digital awareness and preparedness poses many challenges, and 2022 will define the path to digital transformation for many legal firms and teams.
Key

technology trends legal firms need to watch out for in 2022

Let's look at the legal technology trends to watch out for in 2022 and how your legal teams can leverage technology to handle challenges.
Document automation
Law firms are now turning to automation to speed up the processing of contracts and agreements by using customizable templates. For example, document automation quickly creates Non-Disclosure Agreements (NDAs) from a template. For more complex documents, it helps reduce paperwork and saves legal professionals time by prepping part of the documents.
In 2022, such automation will rescue law firms facing a workforce crunch or absenteeism due to the ongoing pandemic and frequent preventive shutdowns.
Virtual legal assistants
According to Gartner, by 2023, the legal profession will see an increased use of virtual legal assistants. VLAs will handle queries of both small and large law firms. Also, VLAs improve the operational capacity of the firms, leading to better work productivity. For example, when clients require urgent assistance on different matters, until a legal professional contacts them, a virtual legal assistant or an AI Chabot can assist them initially and then redirect the queries to the relevant experienced professional. Many large law firms successfully used virtual assistants during the pandemic for their day-to-day work – so watch out for more exciting uses of VLAs in 2022.
Contactless attendance
Biometric attendance systems increase the risk of COVID-19 transmission due to frequent touching of the surface. To tackle this issue, many law firms are switching to biometric attendance with the contactless attendance system – and this trend will likely continue in 2022 as hybrid working becomes the new normal. For example, there is already considerable demand for facial recognition systems.
E-Hearings
During the pandemic shutdowns, e-hearings were conducted via digital networks, such as video conferencing, to enable digital collaboration and ensure that the judicial system runs effectively with no delays. E-hearings reduce lawyers' and judges' commute time and increase their efficiency of disposing of cases. With precautionary restrictions continuing as we see new variants of the COVID-19 virus, e-hearings may become a fall-back measure for the continuity of judicial systems.
E-Billing
Automated e-billing solutions help legal firms generate invoices without manual intervention. They can easily share these invoices with other law firms online, effectively reducing contact that risks the spread of infections. Also, e-billing reduces manual human errors, leading to better trust between legal firms and their clients. Furthermore, legal firms need not worry about losing or misplacing the invoices, as you can archive them safely online. As far as we can see, digital payment methods are here to stay!
Do you have
robust

robust and

scalable

IT and cloud infrastructure ready for 2022?

At present, cloud technologies are an unavoidable part of any digital transformation process. Cloud technology is scalable, cost-effective, and easy to maintain for any law firm. But, adequate security on the network, device, and cloud platform is essential for the success of your cloud strategy.

PACE installs and configures several layers of enterprise-level security so legal teams can collaborate and work securely using custom configurations on private cloud platforms. Vertex has extensive verticalized experience in providing law firms with secure and managed cloud environments.

With the above trends in digital collaboration tools and automated document management systems, you need to partner with a specialized IT Managed Services provider to manage your cloud infrastructure, IT application stacks from selection, onboarding, and maintenance.
PACE Technical: Managed IT services to keep you
ahead

of legal technology trends in 2022

Usually, IT managed services are vertical-specific and must be industry-compliant. That's why you need an experienced IT service provider like Vertex to guide your law firm with your digital transition.

With PACEmanaged IT services, you get:
A dedicated virtual CIO to optimize and plan your cloud network requirements.
Regular monitoring and creation of risk mitigation strategies.
Compliance to laws like PIPEDA and to provincial law society protocols
A world-class Help Desk trained and experienced with legal software and work-flows.
Your law firm can be better prepared to handle cyber risks with enhanced security services and compliance. With better threat detection and monitoring, you can provide enhanced services to your clients and stay ahead of your competitors.
PACE's team of committed and passionate IT professionals is dedicated to your law firm's success. Get in touch with us today for your legal technology needs!